Discover how to exercise without getting stained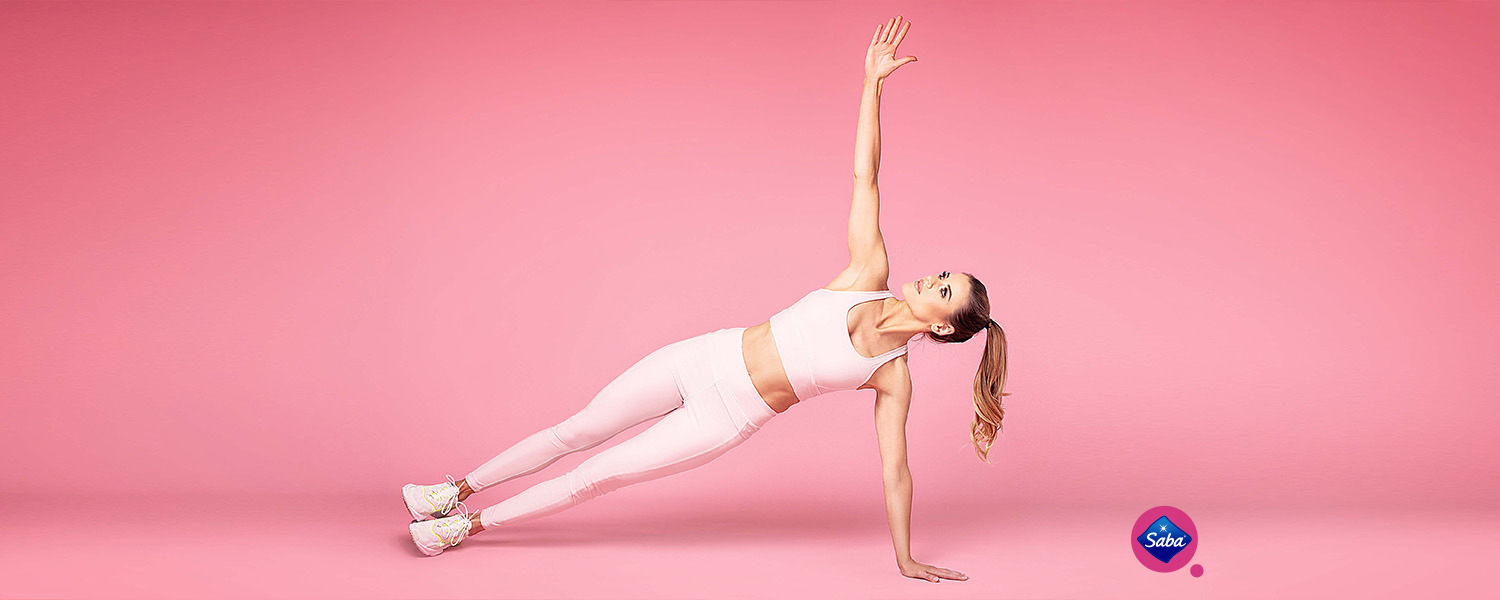 Saba® makes you feel #CómodaContigo.
Exercising has many health benefits, especially during your period. It helps you relax, improves your mood, gives you more energy, and reduces cramps.
But, let's be honest, have you stopped exercising during your period because you're afraid of staining your clothes? Or because you feel uncomfortable on those days? If you answered yes to either of these questions, this article is 100% for you. Let's discuss why you no longer have to fear getting stained. 😉
We know that there are positions and exercises that may cause some insecurity or discomfort during your period since you might fear getting stained while doing a complicated position in your yoga class or spending a full hour spinning. 😖
Well, you don't have to worry about this any more. Because, with Saba®, you have all the discreet, comfortable, and lightweight protection you need to work out during your period.
Saba® pads and pantiliners are the only ones equipped with SecureFit™ technology that gives you the liberty to move any way you want during your period. The unique shape in the front and back is specifically designed to adapt to any woman's body shape for ultimate security, protection, and comfort. Also, the lining is soft and allows for fast absorption, so you can move however you want without getting irritated or stained. 
Saba® Ultra Invisible™ pads allow you to be discreet while you exercise. 😎
Now there's no excuse. Keep those workouts going all year, including on those period days. So, will you give Saba® a try 😉💞?