Vacation Ready on Your Period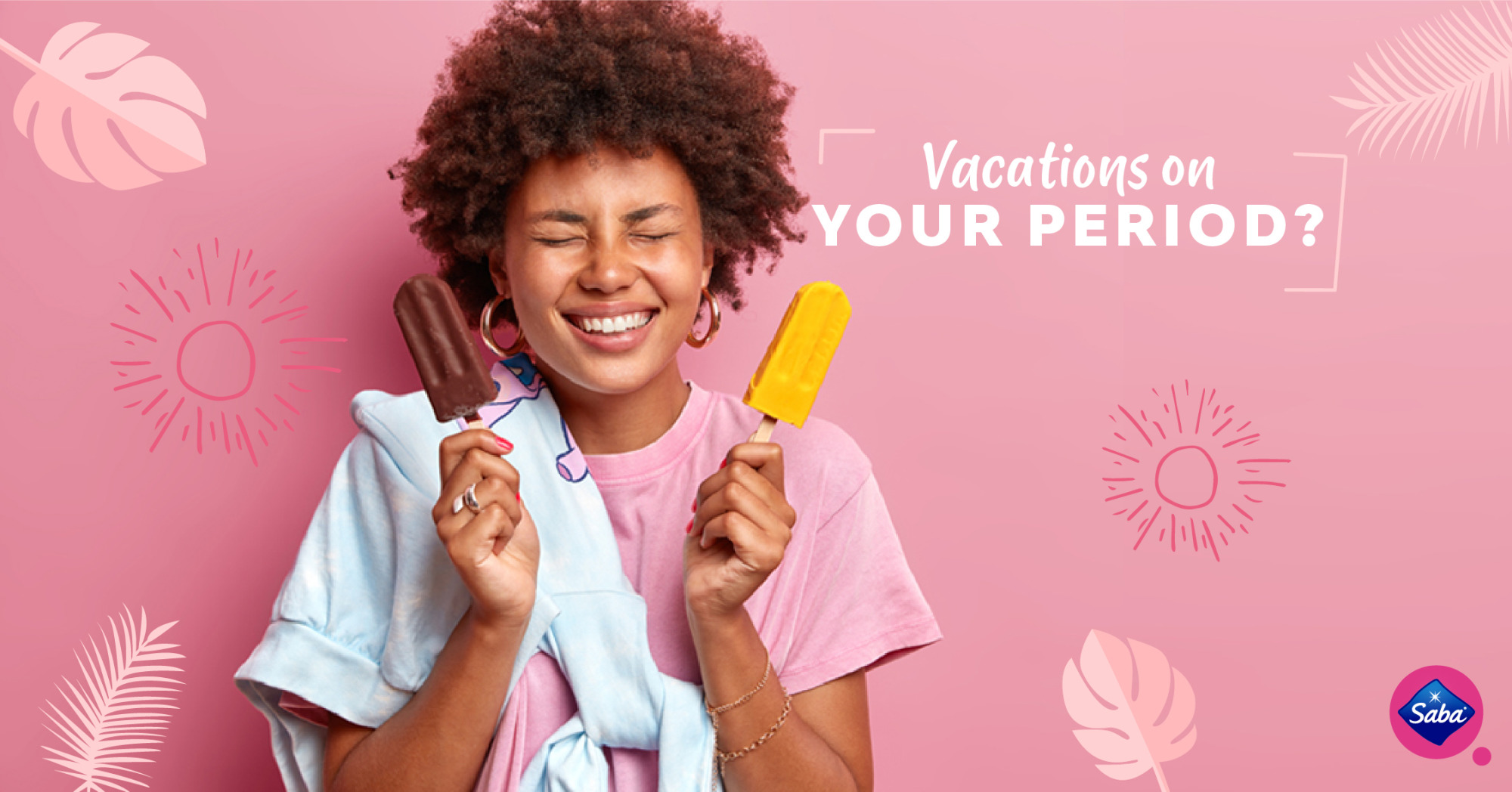 Summer has arrived, and your family has the perfect trip planned, but surprise! You realize that the trip coincides with your next period, and you immediately think that you will no longer enjoy your vacation.
The truth is that menstruation is a natural process, and there is no reason it should prevent you from doing any of your favorite activities. Still, it never hurts to learn some tricks to manage your period in different situations and enjoy every moment to the fullest. 
Go prepared: Carry in your bag everything you may need, such as extra protection and change of clothes. In addition to knowing that you have them on hand will make you feel calmer, you can also be the heroine of another girl who has an emergency. 
Take care of your skin: Using sunscreen is very important at all times, but with how prone our skin becomes to pimples during your menstrual period, we suggest you look for an option with a formula for oil control.
Prepare for the beach: If your vacation includes the beach, don't get too bummed out about being on your period. Remember that you can always wear loose-fitting, darker, clothes that will make you feel more at ease in case of an accident. If you don't feel comfortable getting in the ocean, there are many other activities to enjoy, such as walking on the beach, reading, or people-watching on the sand. 
Say goodbye to discomfort: Drink plenty of water and avoid foods with excess salt to prevent colic and bloating. Other options to stay hydrated are iced green tea and fresh lemonade, and you can also prepare snacks that include fresh fruits and vegetables. Remember that the most important thing in any situation is that you feel comfortable with yourself.