Hispanic Heritage Month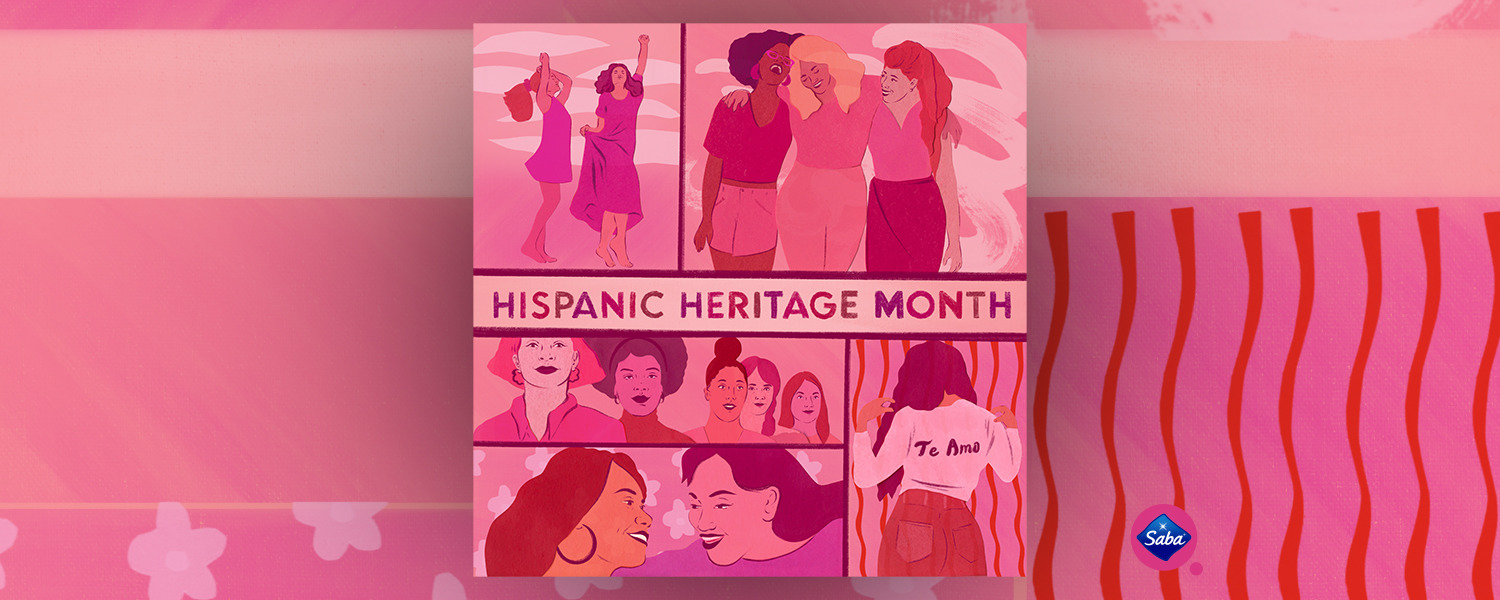 Saba® makes you feel #CómodaContigo.
Every year America observes National Hispanic Heritage Month from September 15th to October 15th. You might be wondering why it doesn't span either the entire month of September or October, and here's the reason:
September 15th, 1821, is the date that Costa Rica, El Salvador, Guatemala, Honduras and Nicaragua gained their independence from Spain. Mexico and Chile also celebrate their own independence days on September 16th and 18th, respectively. Finally, Belize declared their independence from Great Britain on September 21st, 1981.
The United States used to honor Hispanic independence days for only one-week. In 1988, President Ronald Reagan signed a bill into law that extended the observance to National Hispanic Heritage Month so that all citizens could properly observe and coordinate events and activities to celebrate Hispanic culture and achievement.
As a Hispanic brand, this month is very special for us at Saba. Not only do we get to celebrate our own origin and heritage, but also our consumers. We wanted to celebrate this month by collaborating and highlighting the work of talented Hispanic artists who inspire us. 
Meet Sarah Fratini and Krystal Quiles. 
Sarah is a Venezuelan artist who "always carries a bag full of colors and a notebook" on her. When she's not drawing in her notebook, she is painting beautiful murals, many of them of empowered women. 
Krystal creates pieces that are lively, fun and dimensional while embracing what it is to be a girl. She has also "been busy making drawings in her room since she could hold a pencil."
These talented artists created these beautiful illustrations to help us honor Hispanic Heritage Month: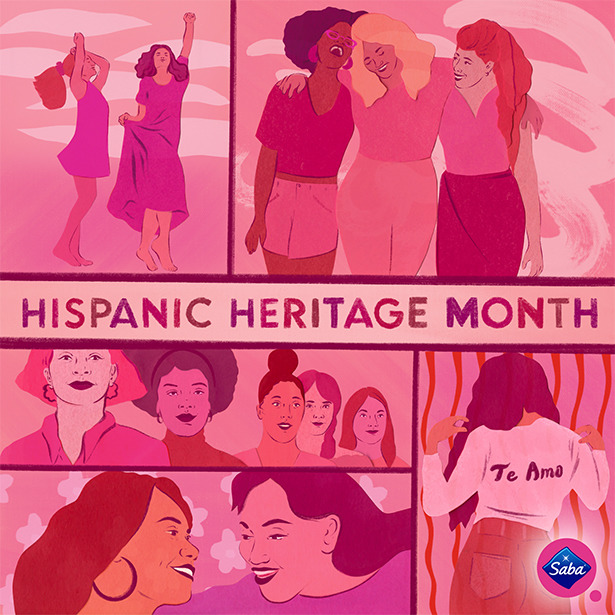 How will you celebrate Hispanic Heritage Month this year? Whether you are Hispanic or not, there's undoubtedly some way Hispanic heritage has touched your life – whether it's through food, friends, family, music, movies… Life in America would be vastly different without Hispanic culture, and this is our opportunity to celebrate that! 
Alexa, play Bad Bunny!