Survival Kit for Good Rest During Your Period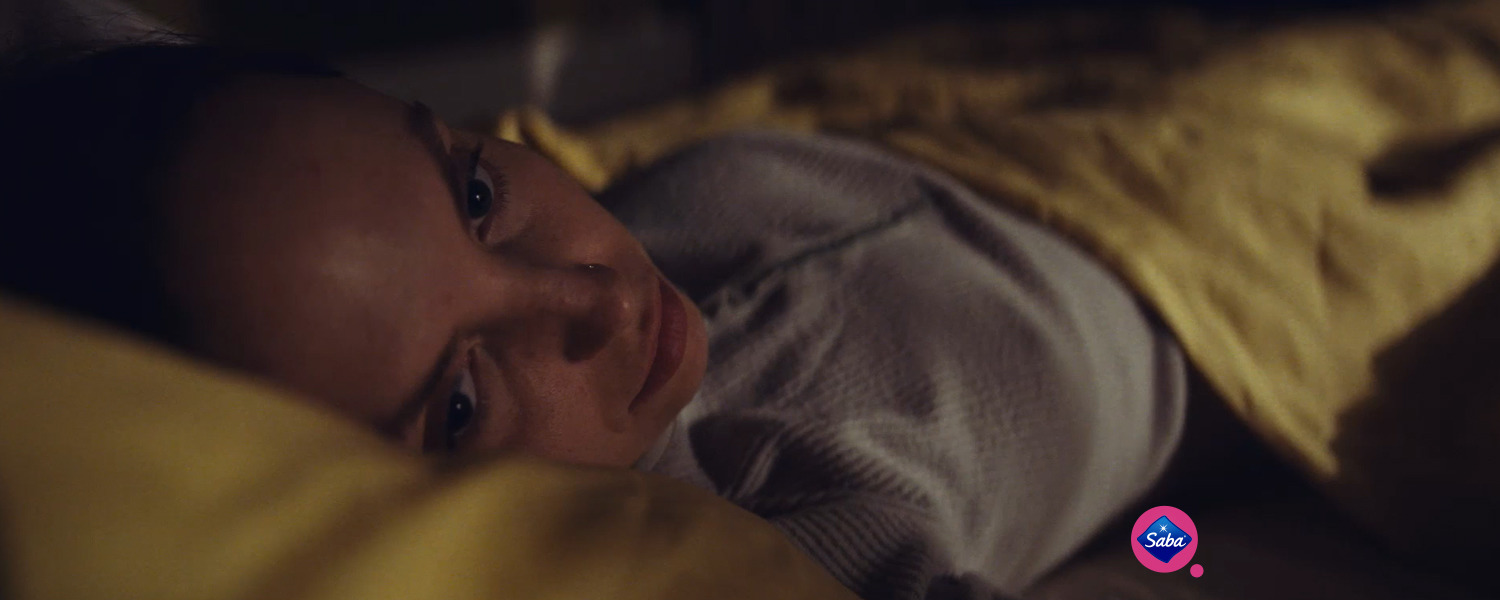 Saba® makes you feel #CómodaContigo.
It may sometimes be difficult to fall asleep when we are on our periods due to the discomfort we might experience during this time.
But, there are some essentials that you should always keep handy that can help you pamper yourself, relax, and get good rest during those nights.
Music
Relaxing music has a similar effect to meditation. Since it decreases the activity in our nervous system, it helps decrease anxiety and lower our blood pressure. Try slow-paced music, such as, classical, jazz, or folk. This will help you calm down and improve the quality of your sleep.
Tea
Some teas contain ingredients that help calm our nervous system and relax us, which makes certain teas great for your Survival Kit. Chamomile is an excellent tea to drink before bed because it helps reduce anxiety for a better night's sleep. The simple act of slowing down to enjoy a cup of tea can help you feel significantly better.
A Book
Creating a routine before going to sleep that includes reading a book, can signal to your body that it is time to disconnect and sleep. Just remember that reading on electronic devices is not recommended because the light emitted from the screens, along with other factors, can have the opposite effect. Additionally, there are studies that suggest reading is an activity that helps relieve stress.
An Eye Mask
This accessory is specially designed so you can isolate yourself from the outside world and rest more deeply. A good eye mask will have the following qualities: completely blocks out the light without putting pressure on the eyes, is made of a soft or spongy material, and does not bother your ears or scalp.
Pajamas
Loose pajamas made of cotton usually allow your skin to breathe easier, making you feel more comfortable.
A Pillow
You should always sleep with a pillow that allows your muscles to rest and relax. When choosing a pillow and a cover for it, you should take the health of the skin on your face into consideration, the material of it (inside and out), and the position it allows you to sleep in.
A Warm Bath
Hot water relaxes muscles, including those of the uterus, thus stopping and / or reducing uterine muscle contractions that cause menstrual cramps.
Adequate Protection
Having an overnight pad that prevents leaks can give you peace of mind, helping you relax for a more restful night's sleep.
Saba® Buenas Noches™ Maxi Overnight With Wings has you covered. It's rapid absorption system and anti-leak barriers control menstrual flow to prevent leaks. These overnight pads are also equipped with SecureFit™️ technology that molds differently in front and back, adapting perfectly to your body, making you feel cómoda contigo. And soft lining helps prevent chaffing in your V zone, so you can be comfortable and rest easy.
When you're on your period, and it's time to get some rest, forget about the stress of the day, and keep your Survival Kit for Good Rest at hand. Remember that getting good rest will not only allow you to be fully functional the next day, but it will also keep you healthy during a time when poor sleep can further compromise your immune system.