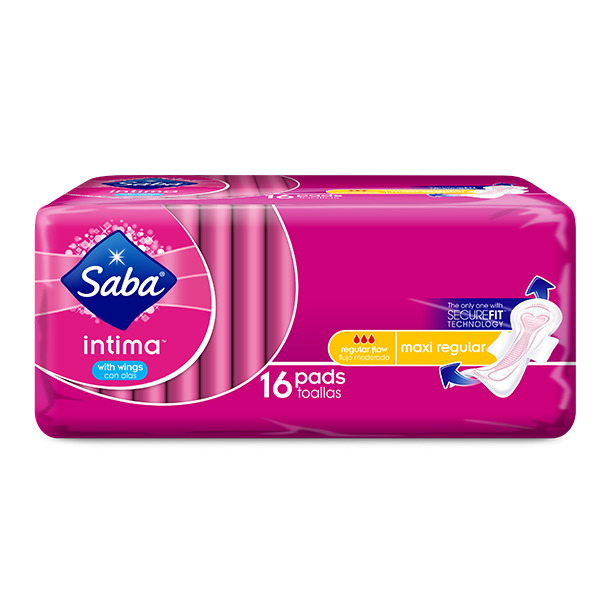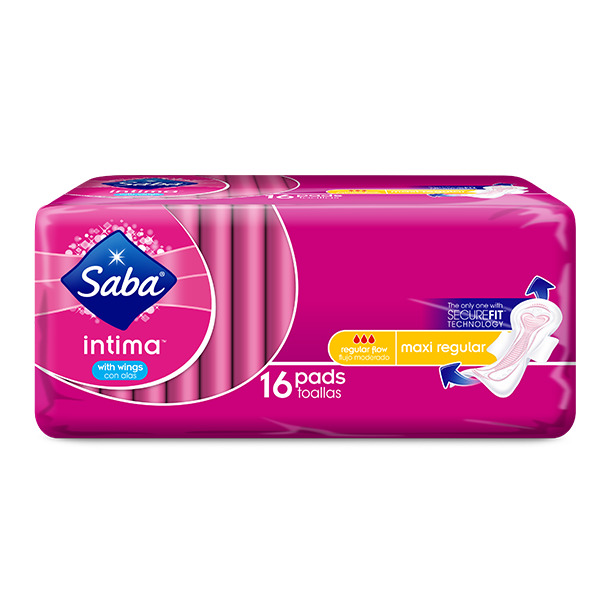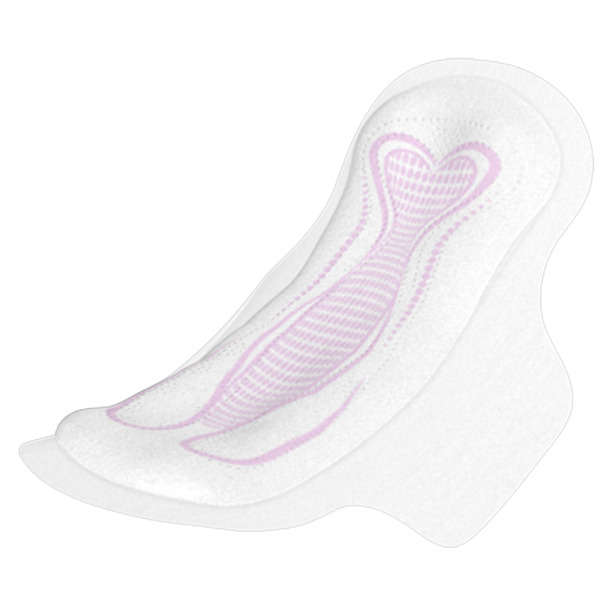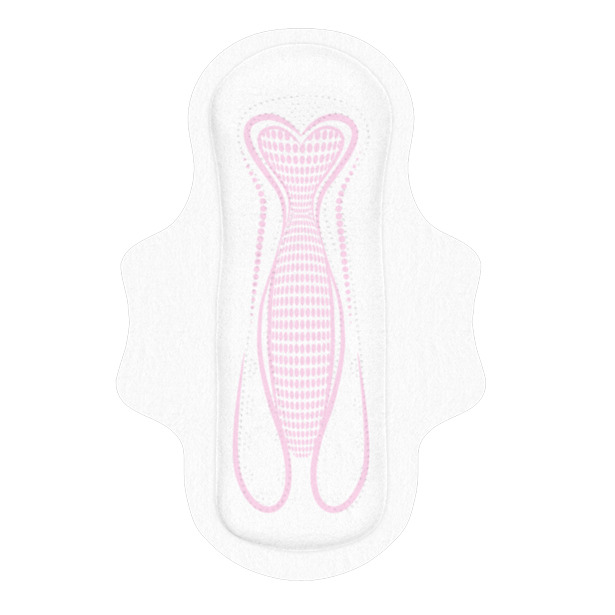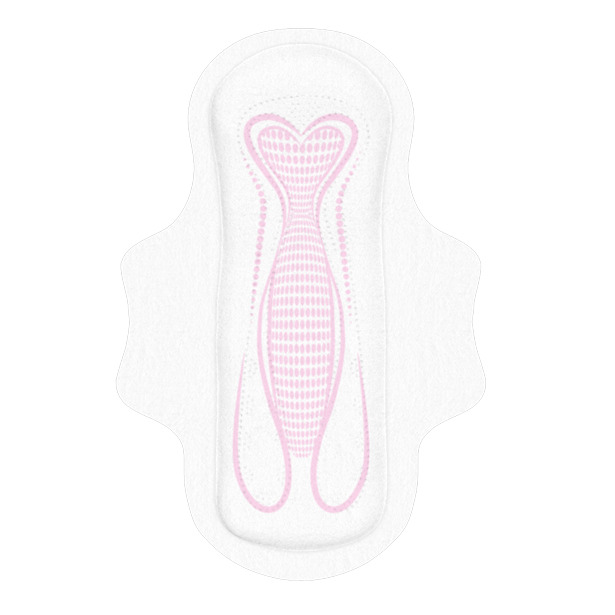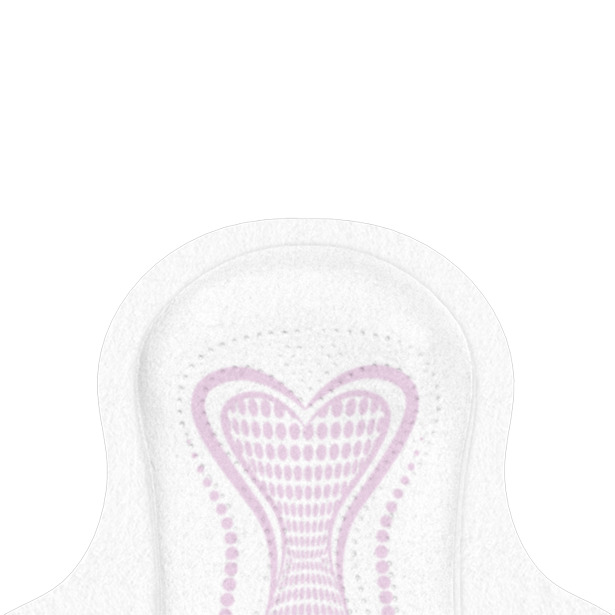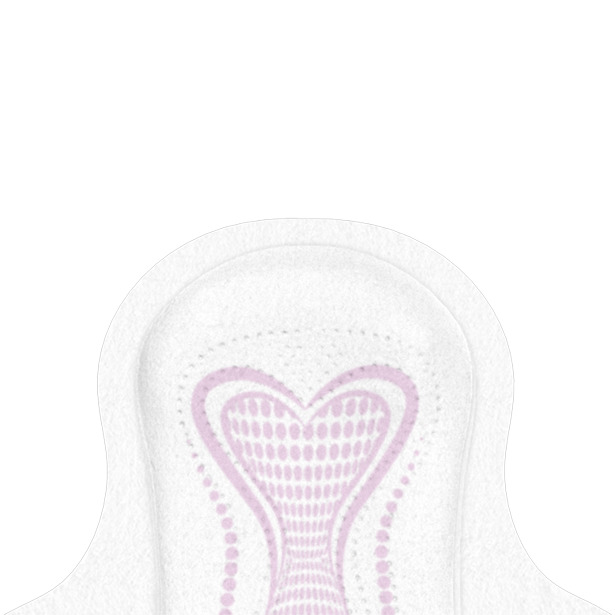 Saba® Intima™ Maxi Regular
Saba® Intima™ Maxi Regular delicately protects you to make you feel more comfortable on the days you need it most. Thanks to the SecureFit™ technology they mold differently front and back, adapting perfectly to your body. They also have a very soft surface to keep your skin protected.
Ingredients: Cellulose; Polyethylene; Polypropylene; Hot melt adhesive (Hydrocarbon resins, Mineral oil, Thermoplastic elastomers, Polyethylene, Antioxidant and optical brightener); Water based ink with Pigment Red 122 and Pigment Blue 15; Titanium dioxide; Lactic acid; Chamomilla Recutita Flower extract; Hydrogenated Jojoba Oil.
Soft Topsheet

Fast Absorption, Better Distribution

SecureFit™ Technology: Different shape front and back
Key Features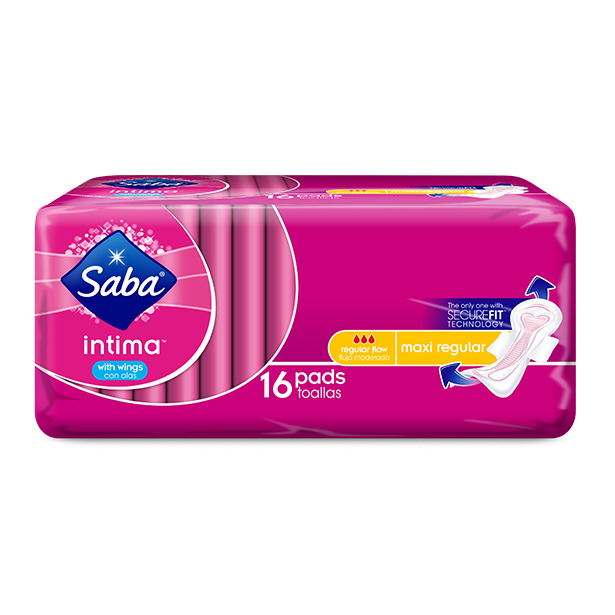 SecureFit