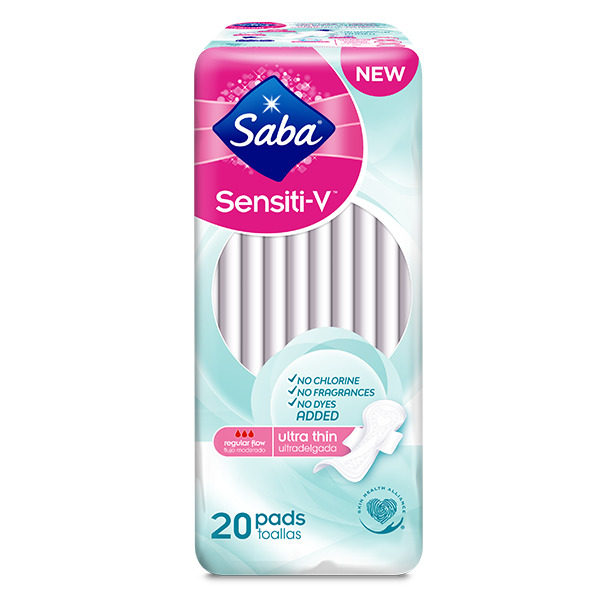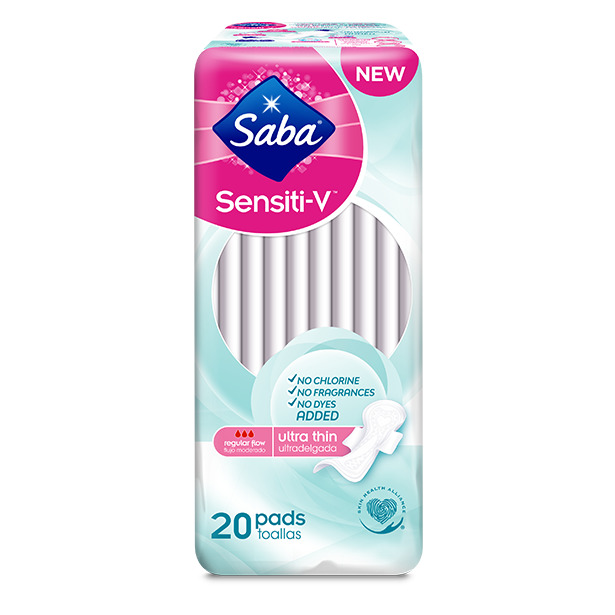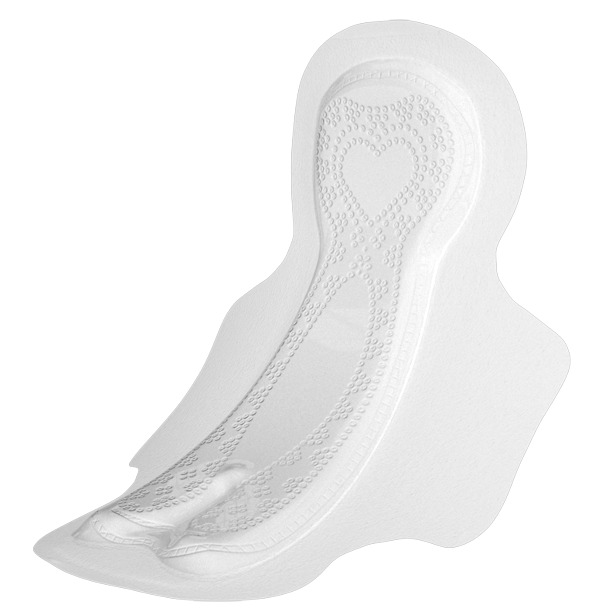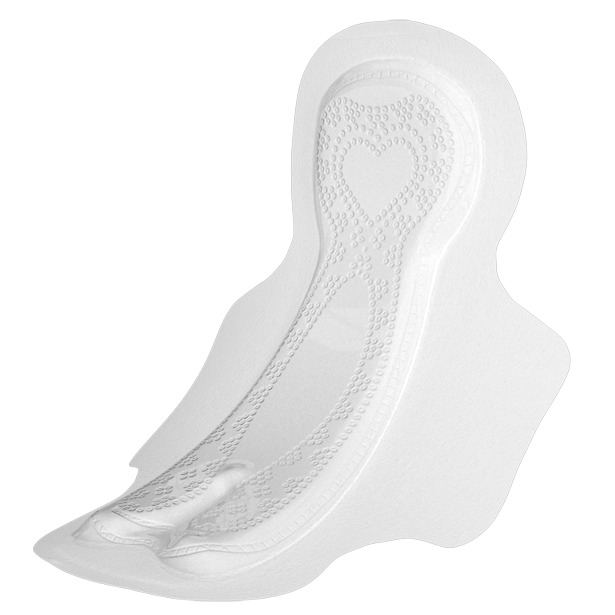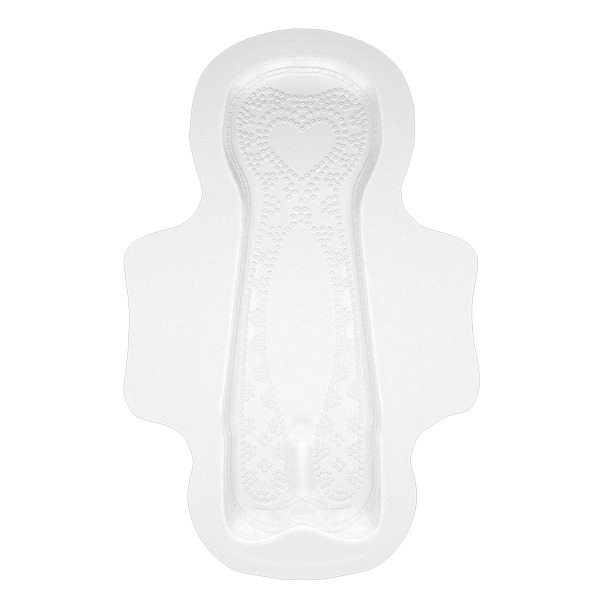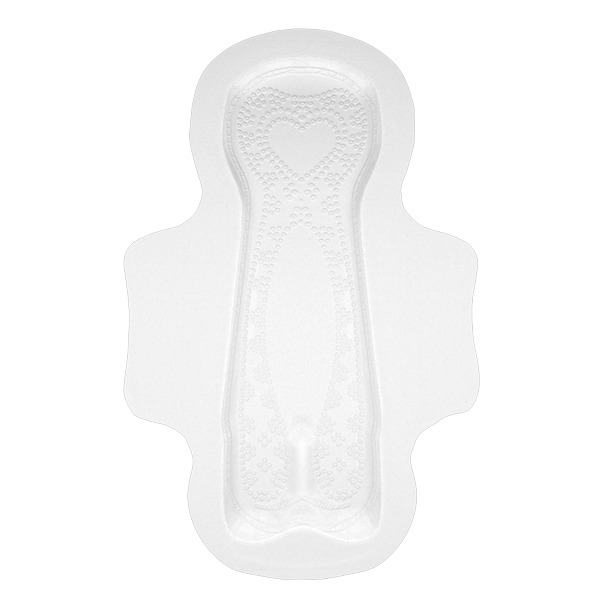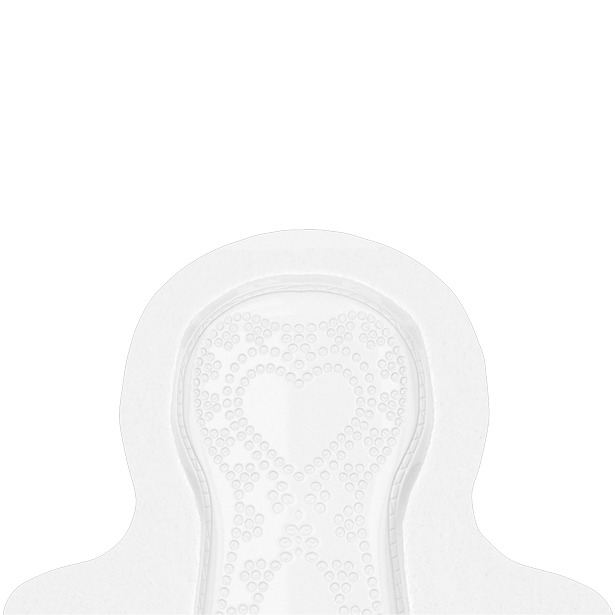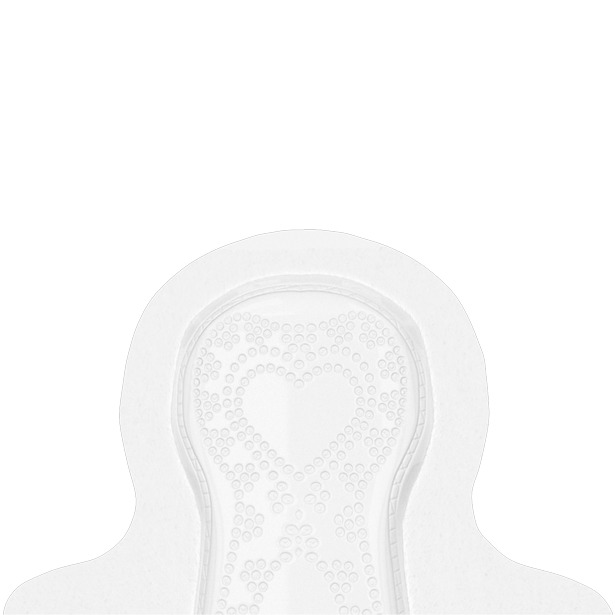 Saba® Sensiti-V™ Ultra-Thin Pads
Take care of your V Zone during your period with our new Saba® Sensiti-V™ Ultra-Thin. These pads were designed specifically to protect the most sensitive skin in our bodies. Because all ingredients are dermatologically approved and the cover is extra soft, you can use them without worry.
Ingredients: Textile Topsheet: 50% Polyethylene; 50% PET; Cellulose Fiber; Polyethylene; Polyolefin Based Thermoplastic Adhesive.
Dermatologically tested: Approved by Skin Health Alliance

No chlorine, No fragrances, No dyes added

Extra Soft Topsheet

Protects your skin: Natural ingredients that help reduce skin irritation

Roll, Press, Go Technology