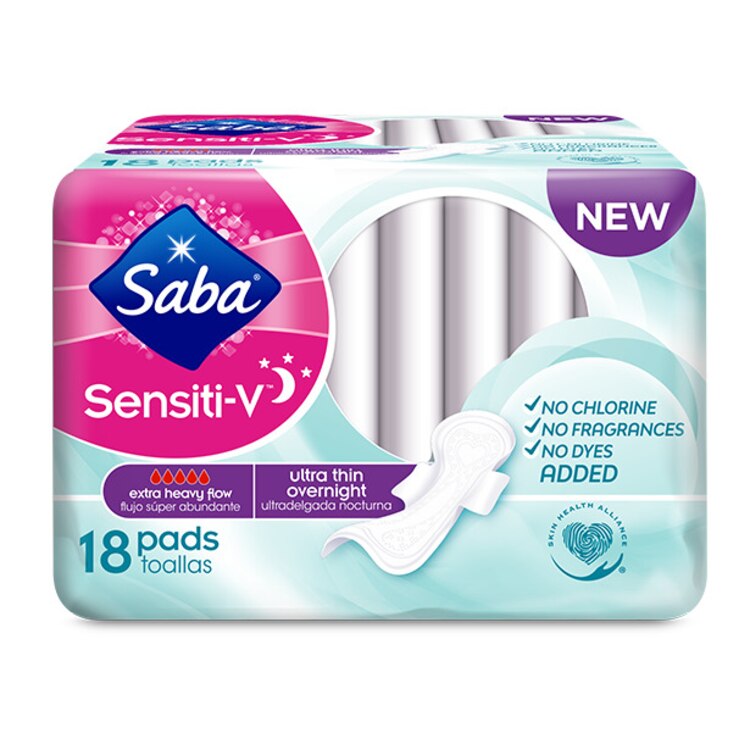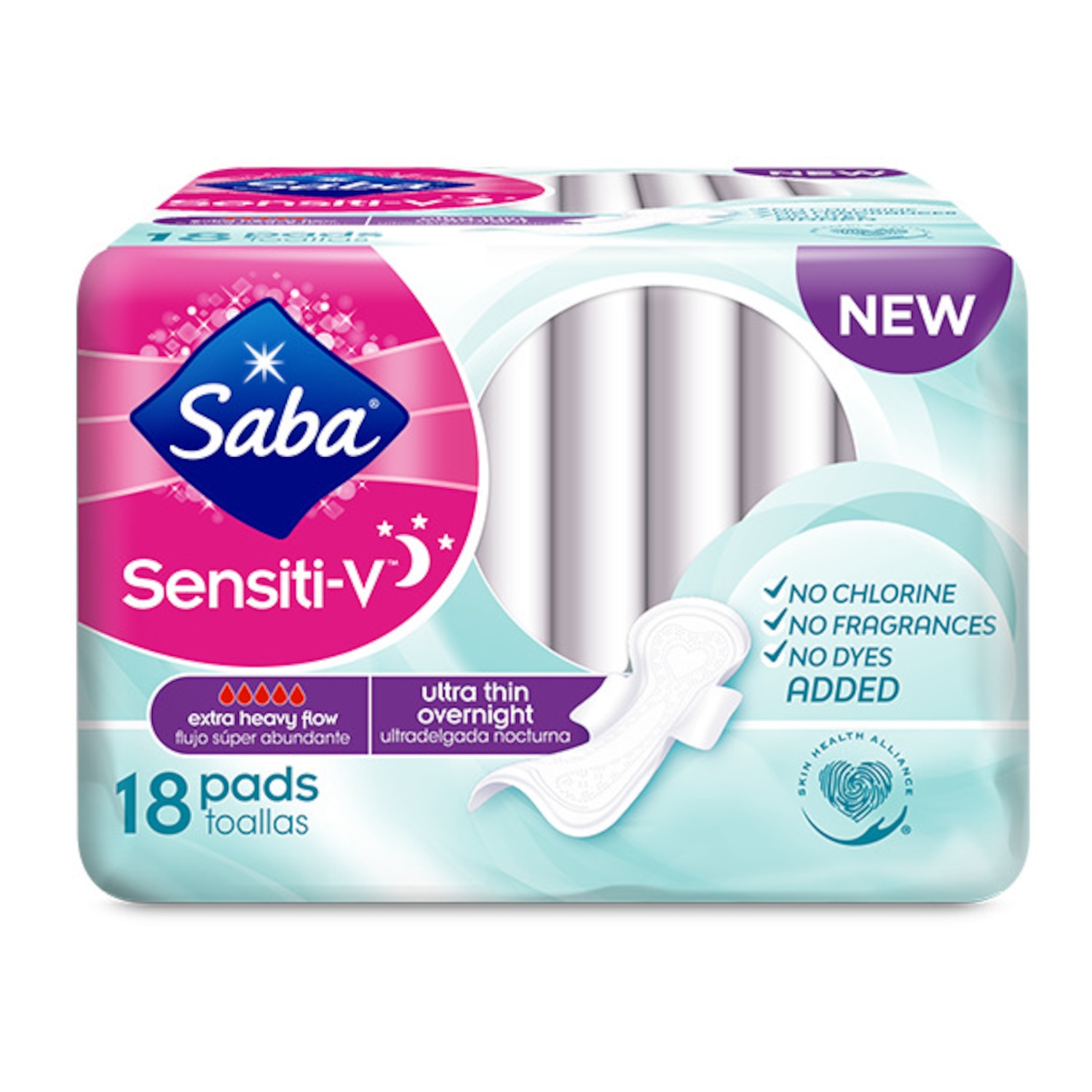 Saba® Ultra-Thin Overnight Sensiti-V™ Pads
Take care of your V Zone while you sleep on your period with our new Ultra-Thin Overnight Sensiti-V™. These pads were designed specifically to protect the most sensitive skin in our bodies. Because all ingredients are dermatologically approved and the cover is extra soft, you can sleep and rest without worry.
super-heavy flow
V-Flow meter
Every woman's flow is unique. So use our V-flow indicator to find your ideal towel. The higher the level of red in the V, the more absorbent the towel.
Dermatologically tested: Approved by Skin Health Alliance

Extra Soft Topsheet

Protects your skin: Natural ingredients that help reduce skin irritation

No chlorine, No fragrances, No dyes added